Who's Carlton?
No, it's not the doorman from the '70s sitcom Rhoda, or Carlton "Pudge" Fisk. Not a pack of smokes or a hotel. While Carlton is the middle name of KaneCarlton's founder, Thomas C. Kane, that is only part of the story.
Carlton Lee Kidwell, Tom's maternal grandfather raised ten children in the shadows of the Capitol Building in Washington DC.
Carlton Lee Kidwell, 1911
No stranger to adversity, he raised his brood through two World Wars and the Great Depression. He lost his first born, Carlton Francis in an automobile accident on Christmas Day in 1935 when his eighteen-year-old son was driving to the hospital to visit his mother, who had just given birth to his baby brother. Francis was the only one of the ten born in the hospital, the other nine born at home. This was because Francis was diagnosed with Down's Syndrome, living only twelve short years.
Carlton Lee was determined and resilient – disciplined and trustworthy. He was a self-made man who struck out on his own at the age sixteen. He was willing to embrace new ideas and concepts as he did when he accepted a position with an innovative firm called Birdseye as they brought their cutting-edge frozen foods to the marketplace.
At KaneCarlton, we strive to live by the examples set forth by our namesakes, remembering our roots and the lessons we learned about life, community, integrity, accountability and discipline. It is these principles that guide our firm and allow us to proudly respond each and every time we are asked, "Who's Carlton?"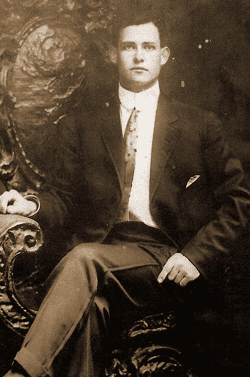 Business hours
Monday - Friday from 8:30 a.m. to 7:00 p.m. (Eastern)